30th Jan 2018
Learn how to Master a Smokey Eye Look
Our trained Artists will show you how to master your smokey eye makeup like a pro!
Learn Professional Makeup Skills from Leading Experts
SMOKEY EYES MAKEUP MASTERY COURSE
The course will provide you with a solid foundation from which to develop the skills, tools and application techniques to build confidence in creating smokey eye makeup.
This intensive hands-on Eyes Only makeup mastery course teaches you pro tips, tricks and techniques including:
Learn which colours and textures best suit your skin type
Discover the best colours to enhance  eye color to their maximum potential
Smokey eye  applications from soft to dramatic looks
Learn how wardrobe affects makeup selection, learn how to style different looks to compliment your wardrobe and personal style
Master all the techniques and applications that work best with your own features and personal style
Specialist industry products used in class are available exclusively to you at special in class discounts
Equipment and makeup products are provided for the duration of the course
Classes are small so you get plenty of attention *Small Classes to support quality time training
The Class has been designed to suit women of all ages
Interactive group Makeup Workshop that includes makeup demonstrations and interactive time with our team of experts
It's a wonderful shared experience for girlfriends, have a mum and daughter bonding experience
Take home notes are yours too so you can reference everything you've learned
You'll gain a lot of practical knowledge, experience to build your confidence in makeup mastery and have a fun all at the same time!!
Location: 745 Beaufort St Mount Lawely
Cost: Normally $675..00
Special $250.00
Only $250.00 for 3 x 2 hour classes to learn from leading professional makeup artists from the celebrity, fashion and multi media industry
Awesome central location on the Mount Lawley strip!
This hands-on intensive makeup class teaches you pro tips, tricks and techniques to become a makeup expert at home!
Illusions Est 1987 is Perth's leading Makeup School for Personalised Makeup Mastery classes.
Phone Bookings accepted, Full payment or Deposit $100.00
For any questions you have about this deal, simply call Catherine our friendly event coordinator on 0404645831
Not valid for representatives of makeup companies, multi level makeup marketing companies or professional makeup artists
*Prices are subject to change without notice
Course Date: 7th March

Course Time: 6pm-8.00pm

Wednesday Evening

Cost: Special 250.00

Deposite: $100.00

Location: 745 Beaufort St Mount Lawley
28th November 2017

The Best Xmas Gift Idea! Our School Holiday Make-up classes build confidence, knowledge and skills to use for everyday makeup application, job interviews and special occasions. These classes are a great gift idea for xmas, a birthday party, and a girly day out…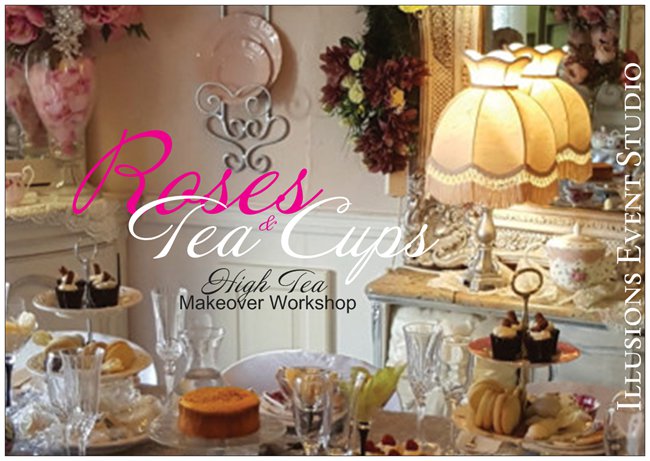 Enjoy a delicious High Tea experience on our collection of pretty vintage china with array of sweets and savories, including fresh sandwiches, petit fours, cakes and pastries…
Illusions High Tea and Makeup Classes are designed for teenage girls who love high tea, love makeup. Classes are engaging and interactive, and even more fun when you bring a friend
Book Today Don't Miss Out!
http://illusionsmakeoverstudio.com/?product=chic-teen-high-tea-and-learn-the-secrets-of-makeover-workshop
Our School Holiday Make-up classes
10th January 2018  11.30 -2pm
12th January 2018 11.30 -2pm
18th January 2018 11.30 -2pm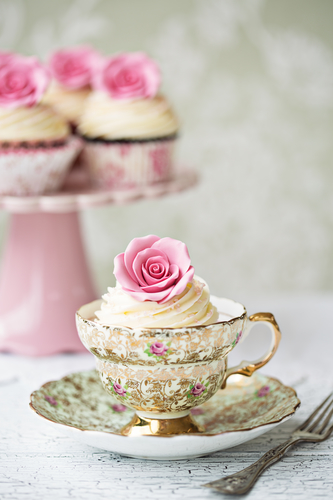 THE ESSENTIALS TEEN MAKEUP CLASS provides awesome techniques and plenty of tips every girl SHOULD know, designed for teenagers who love make-up and would like to learn "THE IMPORTANT BASICS"
Our classes inspire, lift confidence and boost self esteem.
---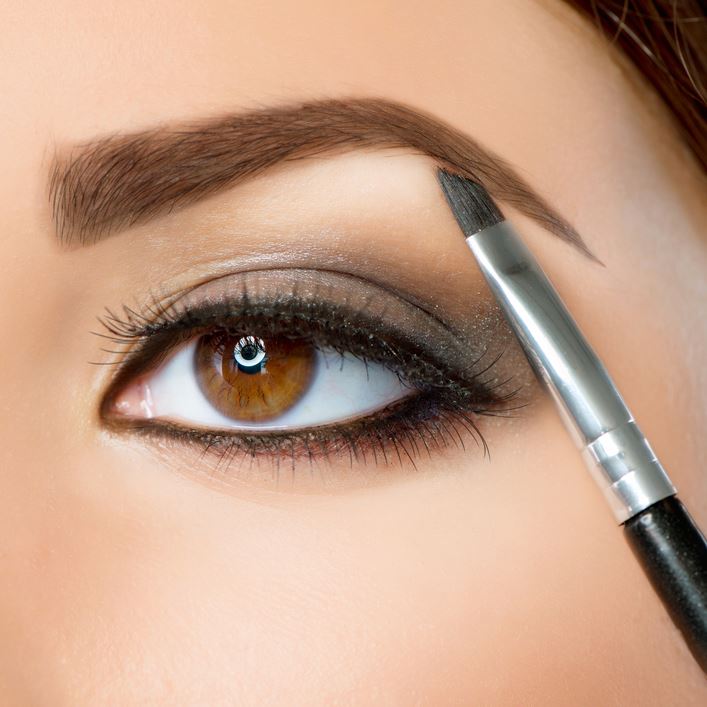 BUILD SKILLS FOR LIFE, START OFF ON THE RIGHT TRACK
"An investment in knowledge pays the best interest." – Benjamin Franklin
---
Classes covering the most in-demand beauty looks, like Contour and Highlight, Flawless Foundation Finishes, Brow Shaping, Essential Eyeliner. How to apply Eye Shadow from a subtle day look into special occasion makeup looks and more:
What Makeup brushes are Essential, and How to use makeup brushes
Discover more about the architecture structure of your face and features
The Makeup Do's, Don'ts and Why explained
Learn how to prepare the skin
How to colour match your foundation
Learn Easy Step-by-Step eyeliner and eye makeup application and blending techniques
Blush application and Lip defining techniques
New ways to correct little problem areas and much more
Learn how wardrobe affects makeup selection, learn how to style different looks to compliment your wardrobe and personal style
Our trainers are highly experienced professionals who are dedicated to enhancing the confidence and personal image of our young participants. Our training environment is very friendly, non-competitive and all-inclusive.
We provide all tools, products and materials, and each participant receives a personalised make-up chart and handouts
Everyone is welcome and every girl is made to feel beautiful.
Class sizes are small to encourage a relaxed participation in learning and to ensure everyone receives personalized instruction and direction.
Girls, come along and put some sparkle into your holidays with a little make-up magic!
---
For further enquires phone Catherine on 0404645831 or email us form the contact page
We are happy to accommodate special requests on times for private group bookings
Great for Friends get together, Dance Groups, Birthdays,
Group minimum 4
---
http://illusionsmakeoverstudio.com/?product=chic-teen-high-tea-and-learn-the-secrets-of-makeover-workshop
---
---
Photography Lighthouse Photography by Cyrus
Couture by Arcaro Couture
Makeup Artist Dee Perry
Venue Gomboc Gallery
Editorial Exclusive Brides Magazine
The Role of the Makeup Artist on a Photo Shoot
Photo shoots have several key significant players that make a successful photo shoot.
It is important as a makeup artist to understand your role while maximizing your talent, creativity, and contribution to the rest of the team. As a makeup artist it's more than just having a great kit with beautiful products and a bubbly personality. The art of makeup is a craft and it is an essential part to any photo shoot. The makeup artist is in a position to use their artistic skills to transform the face of the model, through their skills the look of the image can be taken to a higher level…..